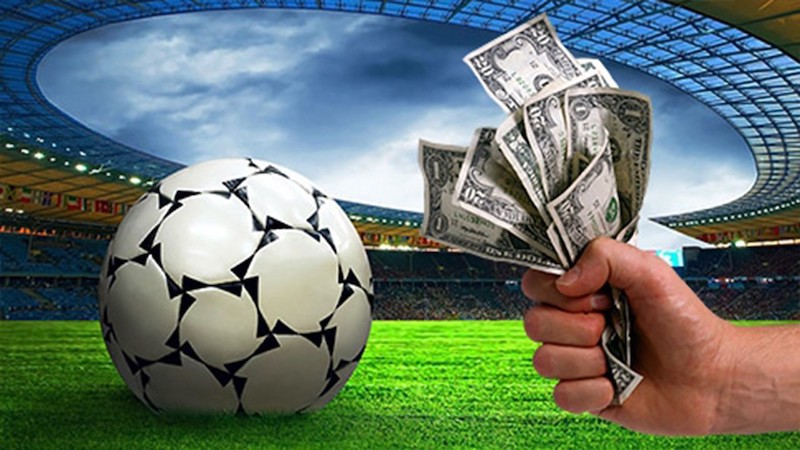 Tips to Help You Win More Sports Bets
Not everyone has the same approach to sports betting, as every person has different ideas about the industry. Some players are placing wagers casually just for fun. Earning money is a side bonus for those people, as they seek entertainment more than anything else.
On the other hand, we have players that are primarily for the money. They are in there to secure big wins, and they won't stop until they do so. It doesn't matter which group you belong to, here, we will cover some sports betting tips and tricks that can be quite helpful.
Start With The Right Sports Betting Site
Where you place your bets is one of the most important things in the industry. No matter where you live, it is very likely that you will have plenty of options for online sports betting. Even if online sports betting is not legal in your country, there are still plenty of international bookies.
So, this means that you need to be careful which site you register on. Search for the most reliable site possible in terms of the license, odds, markets, bonuses, and so on. After you are done with your research, you are good to go.
Focus On One Market At The Beginning
When discussing sports betting tips for beginners, it is important to note that you shouldn't get overwhelmed on the bookie's site. Don't complicate things when you register, keep it simple instead.
Browse through the offer and see which markets the bookmaker offers. If you are familiar with one of them, choose it. Don't bet on every market, as it can be a killer strategy. You can lose a lot of money right from the start if you try to be an expert on everything.
You can choose a certain league or tournament, and all your bets should be placed there. Do not wander around the betting site if you are not familiar with other markets. Simplicity can get you good wins in sport betting.
Study The Teams
Arguably the most important sports betting strategy is to do research before you place a certain bet. Choose a game that you wish to bet on, and explore the teams. See their form in the last 5 games, as an example.
Additionally, see if there are any injured or suspended players. No matter the odds, and no matter which team is the favourite, if they miss key players then it can affect the outcome. Don't look at the standings of the table only, do more thorough research.
Moreover, see if there is an important game coming up next for a certain team. The coach might decide to rest some key players for one game to preserve them for the next one. All these aspects are very important if you wish to have a better chance of securing a big win.
Use Parlay Bets
Match-winner bets are great, and they are used very commonly, there is no doubt about that. But not always that is the ideal solution, there are times when you just won't win if you use match-winning bets.
After you gain a bit of experience in online sports betting, it is time to explore some other sports betting tips and strategies. You might want to mix things up a bit when the timing is right and parlay bets are ideal for this.
A parlay in sports betting is a situation when you will make more than one wager and tie them all together in the same bet. if any of these bets lose, you lose the entire parlay. However, if all win, then you get a bigger payout. Esports betting is great for parlay bets, so you are best advised to exploit it to the maximum.
Bet On Individual Players
Most sports let you bet on individual players, and it is always a good idea to do so. If you are a fan of a certain player and you follow them, you can utilize your knowledge by placing wagers. See what is their form recently, and back them to score a certain number of goals, or points, depending on the sport.
See whether that player is not very disciplined and bet on them to get a yellow/red card, 2 min suspension, etc. Betting on individual players has proved to be a very profitable activity for many bettors, so make sure to try it out once in a while.
Don't Do These For Online Sports Betting
Now that you know you need to have a sports betting strategy in place, it is time for the next step. Apart from some must-do things in sports betting, there are aspects that you are best advised to avoid. Let's have a closer look.
1. Don't Trust Self-Proclaimed Experts
The internet is full of YouTube videos, Instagram pages, and different blog sites where self-proclaimed experts will try to convince you they have the ultimate knowledge of a certain market. They usually ask for a lot of money for bet suggestions, guaranteeing you big profits in return.
Very often, these people will tell you they have exclusive fixed wagers for you. This is not the case, and if you pay these people, you just throw money out the window. You don't want to be a victim of a scam, so avoid these sites and people, do your own research and place bets you wish to.
2. Don't Spend More Than You Can Afford
This is the golden rule in sports betting. Never spend more than you can afford, or spend money you just don't have. You need to have good bankroll management. Once you pay all the bills and cover your expenses, see what you can take aside for sports betting.
3. Don't Have Unrealistic Expectations
This is closely connected to the previous suggestion. You need to be realistic about the possibilities you have of winning your bets. Sure, once in a while you can place a crazy bet and aim for the biggest wins, but that shouldn't be standard practice.
You need to be disciplined, and patient, and you need to be able to calculate every step of your sports betting journey.
4. Don't Use The Martingale System
The Martingale System is a system where you need to double the bet amount every time you lose a certain bet. The logic here says that eventually, it will secure you very big profits, once the winning bet hits.
There is an obvious problem with this system – you are very likely to be on a bad losing streak, and it will require tons of money just to get back on even. You cannot predict anything in sports betting, so some teams or players may go weeks or months without winning, so we advise you not to use the Martingale System.
5. Don't Be Weak Towards Your Favourite Team
This is a very common mistake people make in sports betting. Some will argue that betting on your favourite team is the ideal sports betting strategy. We can see the logic in that, as you know the team inside out, but don't just back them for the sake of it.
As stated above, do your research, and if your team does not have a good chance of winning, don't back them. We won't say that you should bet on them to lose, but the very least you can do is not place a wager at all.